This week Heidi talks with Mark Doyle, editorial director of Originals at IDW, about the upcoming launch of nine new titles and discusses what it's like to start a line from scratch and more about the secrets of editing comics.

Comics
A combination of factors helped comics establish a strong foothold in the book trade.
more...

Comics
Notable moments in the evolution of comics and graphic novels.
more...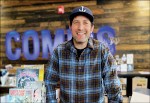 Comics
At the beginning of 2021, the comics retail sector was surrounded by uncertainty. Now, on the second anniversary of global shutdowns due to the Covid-19 pandemic, the market has shifted tremendously yet again. By the look of 2021 sales figures in both the direct market and the book market, comics and graphic novels came back in a major way.
more...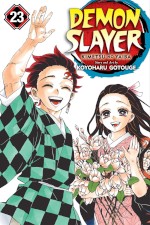 Publisher News
Words like "explosive growth" and "unprecedented" are now commonly used to describe sales in the current manga marketplace. But supply chain problems—including limited printer capacity, and paper shortages—are creating headaches for publishers big and small.
more...
Free newsletters on business news, kids' books,
and more.
Recently Posted:
Looking for more stories? Browse Archive