We celebrate Dan Santat winning the NBA for Young Peoples Lit, and discuss the end of the Comioxology app, a new union at D&Q, a legal dispute over 'My Favorite Thing is Monsters,' the state of the comics market, and preview AnimeNYC.

Comics
Employees at Montreal graphic novel house D&Q and its bookstore have organized.
more...

Adult Announcements
PW returns with our second standalone comics announcements issue.
more...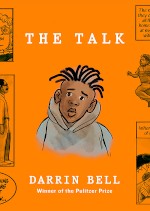 PW's graphic novel editors highlight what they consider to be the outstanding comics/graphic novels of the year, including Darrin Bell's graphic memoir 'The Talk,' which has also been chosen as one of PW's Top Ten Best Books of the year. Look for Middle Grade and Young Adult graphic novels in the childrens/YA Best Books categories.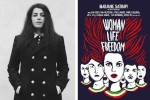 Comics
The 'Persepolis' author insists that she's done with comics—and she is, mostly. But she's also the editor of a forthcoming anthology of graphic nonfiction, 'Woman, Life, Freedom,' on "the unprecedented and inspiring revolution happening in Iran today." The book will be released on March 19 and 20, 2024 in the U.S. and U.K., respectively.
more...
Free newsletters on business news, kids' books,
and more.
Recently Posted:
Looking for more stories? Browse Archive