About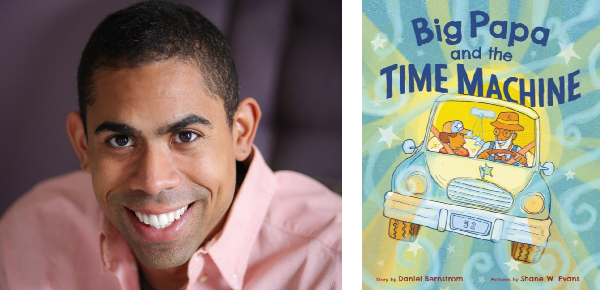 Critically acclaimed author Daniel Bernstrom joins Books on Tap Live to discuss his new picture book, Big Papa and the Time Machine, a whimsical story that takes readers on a journey through African American history and teaches the true meaning of being brave. Illustrated by Shane Evans (Chocolate Me!), this tender tale centers on the relationship between a grandfather and his grandson as they travel through time in a 1952 Ford and speaks to the African American experience, raising questions about one family's experience in 20th century Black America.
We're happy to be giving away 15 copies of this moving and magical story. Enter for a chance to win below. You can submit your questions for our guest in the form as well. When you do, you'll automatically be signed up to receive an email reminder of the event because we can't expect you to remember everything.
Details
Wednesday, July 15
4:00 PM Eastern/1:00 PM Pacific
Live on Facebook, YouTube and right here (see below).
Sponsored by HarperCollins Children's Books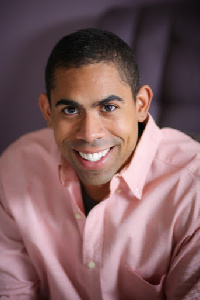 Daniel Bernstrom is the author of the critically acclaimed One Day in the Eucalyptus, Eucalyptus Tree and Gator, Gator, Gator! He earned an MFA in Writing for Children and Young Adults from Hamline University and currently works as an English faculty member for Minnesota West Community & Technical College where he has the distinct opportunity to teach English to law enforcement students.
For six years, Daniel served as a diversity officer for the Minnesota State College and University system (Minnesota State College Southeast). His job was to increase and retain diverse students, faculty, and administration in the Minnesota state college system. He worked to close the opportunity gap in Minnesota, one of the largest in the nation. Currently, Daniel is the only Black faculty member at Minnesota West Community & Technical College, and one of only a few Black picture book writers in the state of Minnesota.
He lives in Worthington, Minnesota, with his wife, Heather; daughters, LaVonne and Gwendolyn; and sons, Grace and Haven. Visit him at www.lillylabs.com!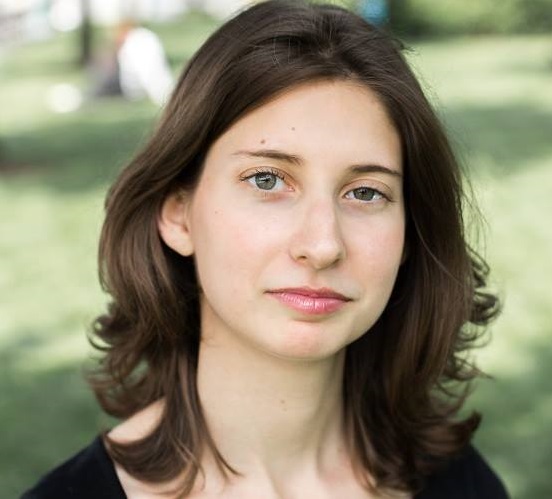 Emma Kantor is deputy children's book editor at Publishers Weekly, co-editor of the Children's Bookshelf and School & Library Spotlight newsletters, and host of PW KidsCast, a podcast featuring interviews with authors and illustrators.
Back to the main page
Enter to Win
Use the form below for a chance to win, and if you'd like to ask a question, now's the time. Submit your question to our guest in the space provided. Of course, you can always ask questions during the live event by entering them in the comments section on Facebook and YouTube.
Entry is now closed.
Note: by completing the form below, you'll automatically receive updates about future Books on Tap Live events, which you can unsubscribe from at any time.
Watch the Archived Video