About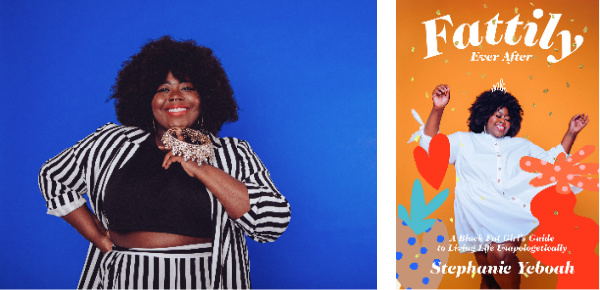 Wednesday, September 30
4:00 PM Eastern/1:00 PM Pacific
Live on Facebook, YouTube and right here (see below)
Sponsored by Hardie Grant Publishing
London-based blogger Stephanie Yeboah joins Books on Tap Live to discuss her debut book, Fattily Ever After: A Black Fat Girl's Guide to Living Life Unapologetically, which hits shelves this month. In her book Yeboah speaks openly and courageously about her own experience navigating life as a black, plus-sized woman. Sharing painful, personal stories of being fetishized and facing everyday misogynoir to being objectified and humiliated in her dating life, Stephanie explores the treatment of black women throughout history and the marginalization of black, plus-sized women in popular culture and the media.
Drawing on the wisdom of other black fat liberation champions and offering honest advice and insights, Stephanie shares how she has managed to find self-worth in a world where judgment and discrimination are rife. With her book, she aims to help a generation of black, plus-sized women live life openly, unapologetically and with confidence and reframe the way all women think about their bodies.
We're happy to be giving away a limited number of copies. Be one of the first to enter below for a chance to win. If you'd like to ask a question of our guest, you can submit it in the form as well. Upon submission, you'll automatically be signed up to receive an email reminder of the event because we can't expect you to remember everything.
Bios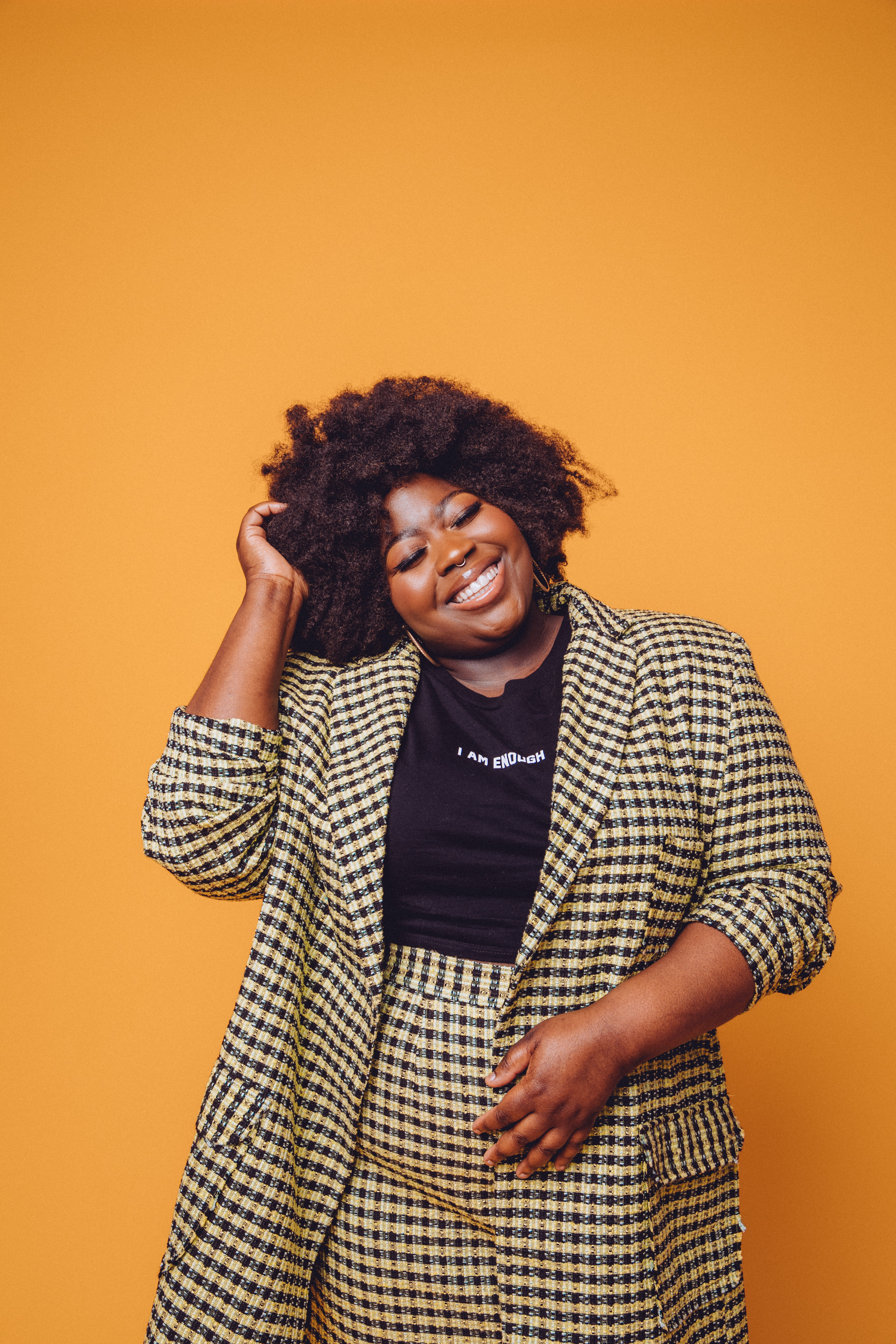 Stephanie Yeboah is an award-winning blogger, freelance writer and fat acceptance advocate. She has written many pieces on intersectionality in the body positivity movement, standards of beauty within the movement and self-love on her blog and in external publications as well as on her popular social media channels, which reach over 200,000 followers. This has led her to speak on panels surrounding these subjects at events such as the Women of the World Festival, Oxford University, Africa Utopia, the Youth Select Committee, the London College of Fashion diversity panel and many others.
Harmony Difo is a reviews editor at Publishers Weekly and an Arts & Leisure journalist. Her latest, a four-piece travel feature covering her field research in The Netherlands, Croatia, Ecuador, and Colombia can be found in the forthcoming Lonely Planet's Guide to Life: Wisdom from the World's Cultures (Lonely Planet, November 2020). www.harmonydifo.com
Back to the main page
Enter to Win
Use the form below for a chance to win, and if you'd like to ask a question, now's the time. Submit your question to our guest in the space provided. Of course, you can always ask questions during the live event by entering them in the comments section on Facebook and YouTube.
Entry is now closed.
Note: by completing the form below, you'll automatically receive updates about future Books on Tap Live events, which you can unsubscribe from at any time.
Watch the Archived Video
Livestream will be available right here September 30th at 4 PM Eastern/1 PM Pacific.
Can't make the live event? No worries. All interviews will be archived so you can watch it right here at PublishersWeekly.com/booksontaplive any time or find it archived on Facebook and YouTube.