About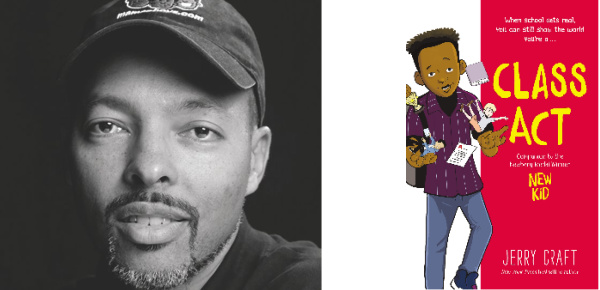 Wednesday, October 21
4:00 PM Eastern/1:00 PM Pacific
Live on Facebook, YouTube and right here (see below)
Sponsored by HarperAlley
New York Times bestselling author-illustrator Jerry Craft joins Books on Tap Live to discuss Class Act, the highly anticipated follow-up to his Newbery Medal-winning New Kid. Drawing on experiences from his own childhood, Craft speaks with an authentic voice, tackling topics of race, class and colorism to create an especially relatable, culturally relevant read for our times.
In this companion book, which received a starred review from PW, the focus switches from Jordan to Drew as he begins his second year at a predominantly white, upper-class private school in the Bronx. As one of the few minority students, Drew must not only contend with being a Black kid in a largely white school but also with being darker-skinned, raising a host of issues Jordan never had to confront. Using humor to sneak in some hard-hitting truths, Class Act highlights prejudices and microaggressions that can all too often occur in middle school. With a lighthearted tone Craft deftly deals with tough subjects, and in what is a hallmark of his work, eschews more common tragic narratives, preferring instead to positively portray kids of color in everyday, relatable situations.
We're happy to be giving away a limited number of copies accompanied by a handy HarperAlley tote bag. Be one of the first to enter below for a chance to win. If you'd like to ask a question of our guest, you can submit it in the form as well. Upon submission, you'll automatically be signed up to receive an email reminder of the event because we can't expect you to remember everything.
Bios
Jerry Craft is a New York Times bestselling author-illustrator who has worked on numerous picture books, graphic novels, and middle grade novels, including the Newbery award-winning graphic novel, New Kid. Jerry is the creator of Mama's Boyz, an award-winning syndicated comic strip. He has won five African American Literary Awards and is a cofounder of the Schomburg Center's Annual Black Comic Book Festival. He received his BFA from the School of Visual Arts and now lives in Connecticut.
Find him around the web at jerrycraft.com.
Instagram: @jerrycraft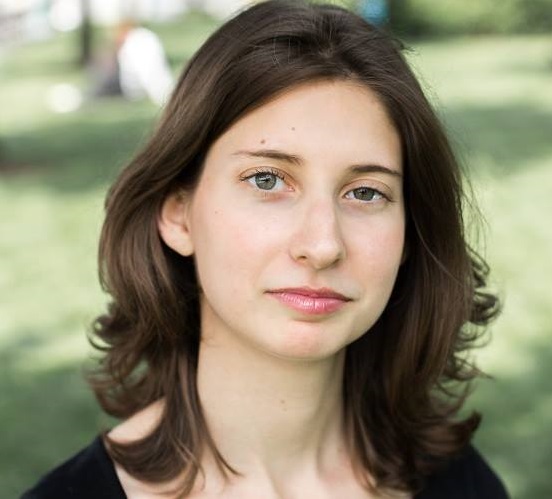 Emma Kantor is deputy children's book editor at Publishers Weekly, co-editor of the Children's Bookshelf and School & Library Spotlight newsletters, and host of PW KidsCast, a podcast featuring interviews with authors and illustrators.
Back to the main page
Enter to Win
Use the form below for a chance to win, and if you'd like to ask a question, now's the time. Submit your question to our guest in the space provided. Of course, you can always ask questions during the live event by entering them in the comments section on Facebook and YouTube.
Entry is now closed.
Note: by completing the form below, you'll automatically receive updates about future Books on Tap Live events, which you can unsubscribe from at any time. You're information will also be shared with the event's sponsor.
Watch the Archived Video
Livestream will be available right here October 21st at 4 PM Eastern/1 PM Pacific.
Can't make the live event? No worries. All interviews will be archived so you can watch it right here at PublishersWeekly.com/booksontaplive any time or find it archived on Facebook and YouTube.