About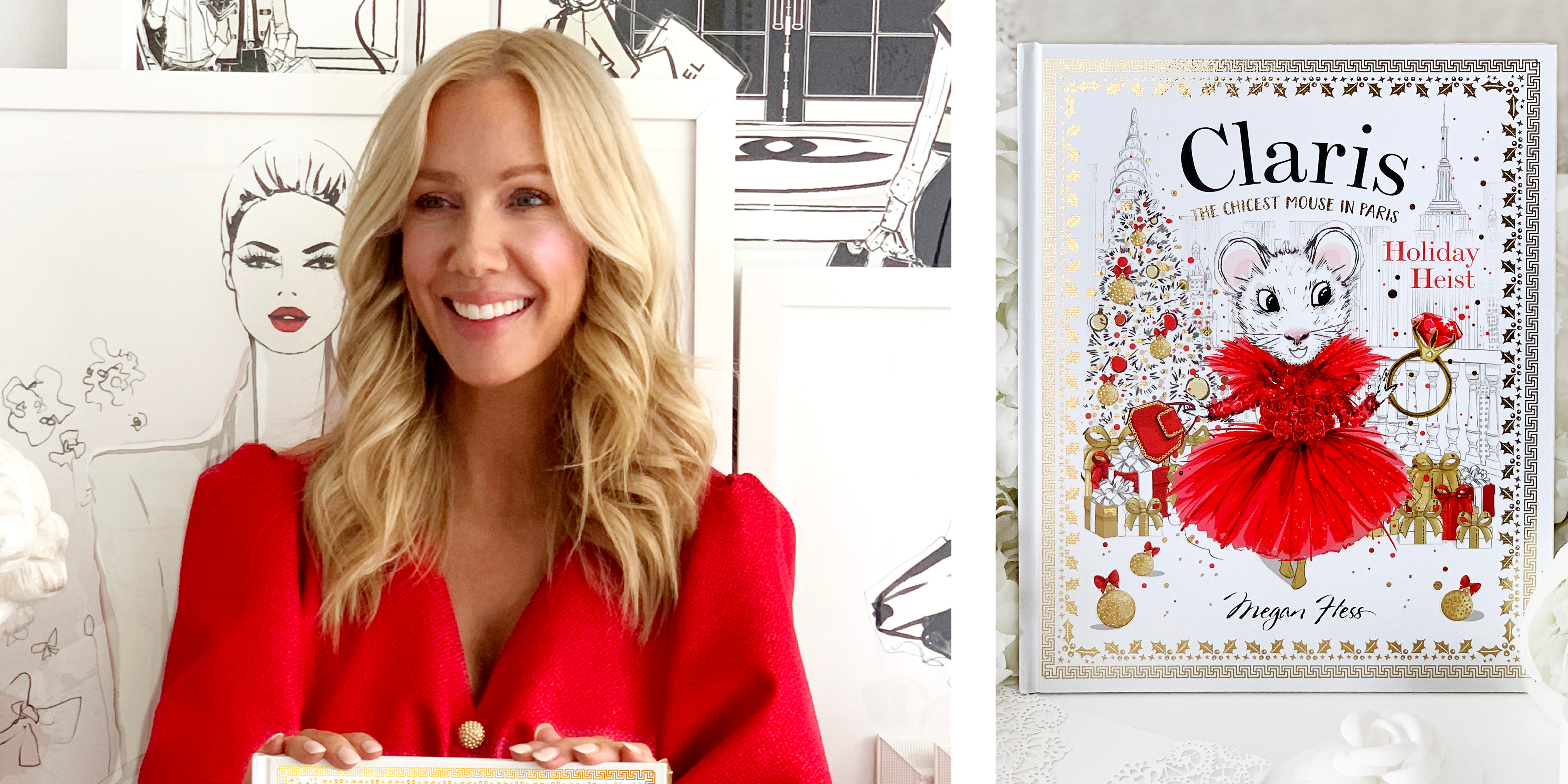 Wednesday, November 18
6:00 PM Eastern/3:00 PM Pacific
Live on Facebook, YouTube and right here (see below)
Sponsored by Hardie Grant Publishing
From acclaimed fashion illustrator Megan Hess comes the fourth book in the bestselling picture book series, Claris: The Chicest Mouse in Paris. Hess joins Books on Tap Live to discuss the latest adventures of the diminutive heroine with superlative fashion sense beloved by children all over the world. Translated into ten languages, the Claris series has a quarter of a million books in print, and this volume with gilt-edges and stunning illustrations is bound to be an instant holiday classic.
In Claris: Holiday Heist the chicest mouse in Paris has now become the chicest mouse in Manhattan - and quite possibly the most courageous one, too! Spending Christmas in New York, Claris never imagined her trip would involve catching an actual cat burglar, but after witnessing the cat swipe a ruby ring, Claris sets off on a thrilling dash through the city to capture the ring and save the day!
We're happy to be giving away a limited number of copies of the book. Be one of the first to enter below for a chance to win. If you'd like to ask a question of our guest, you can submit it in the form as well. Upon submission, you'll automatically be signed up to receive an email reminder of the event because we can't expect you to remember everything.
Bios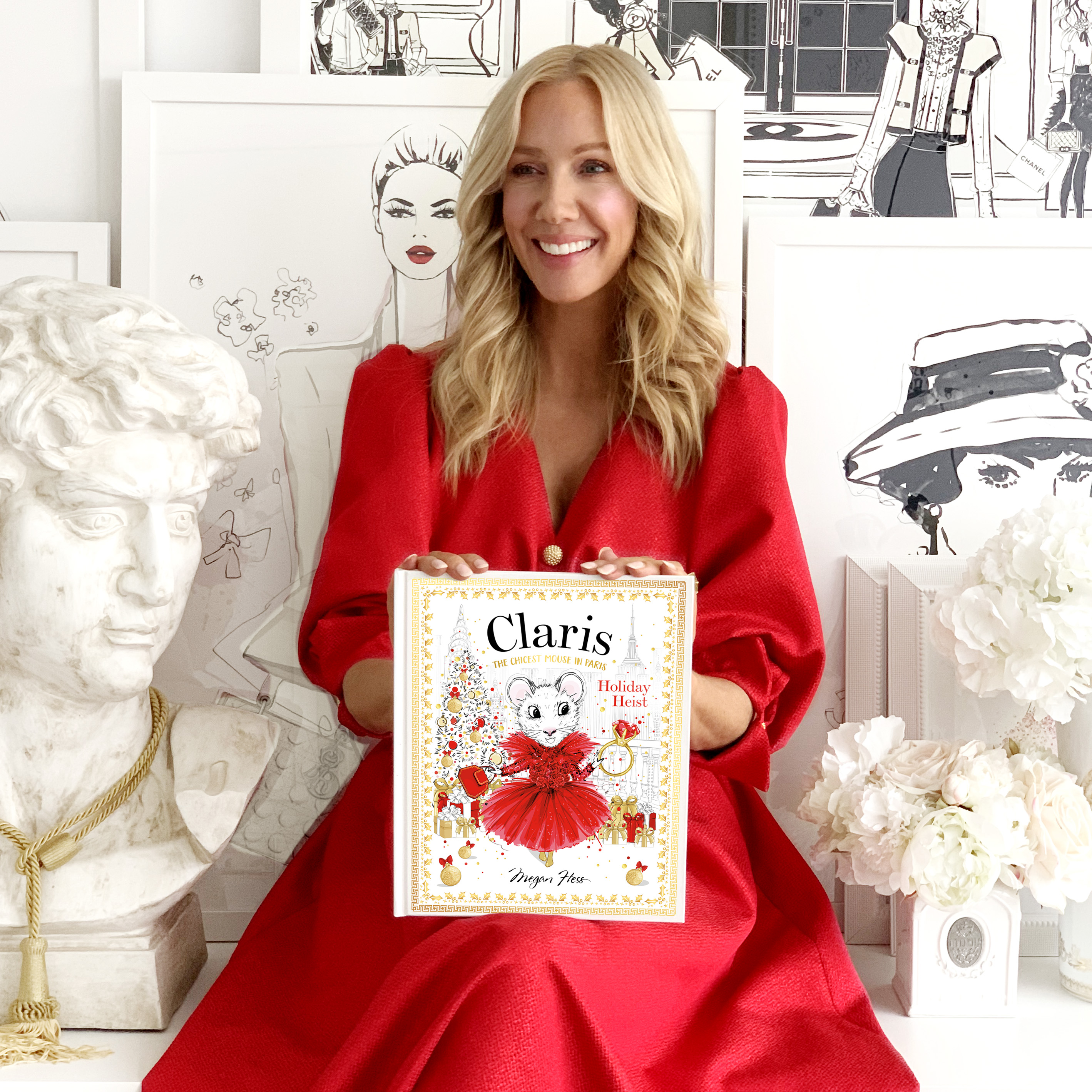 A career in graphic design for Megan Hess quickly evolved into art direction for some of the world's leading design agencies. In 2008, Hess illustrated the New York Times number-one selling book, Sex and the City, written by Candace Bushnell. She has since illustrated portraits for Vanity Fair and The New York Times, created animations for Prada in Milan, and illustrated the windows of Bergdorf Goodman in New York. Megan has also illustrated live for bespoke fashion shows around the world including Fendi at Milan Fashion Week, Viktor & Rolf and Christian Dior Couture. Her other renowned clients include Givenchy, Tiffany & Co., Louis Vuitton, Montblanc, Yves Saint Laurent, Vogue, Harpers Bazaar, Prada and Cartier.
Megan is the author of five bestselling books for adults and five books for children.
Find her around the web at claristhemouse.com
Instagram: @claristhemouse
Facebook: @claristhemouse
Youtube: @claristhemouse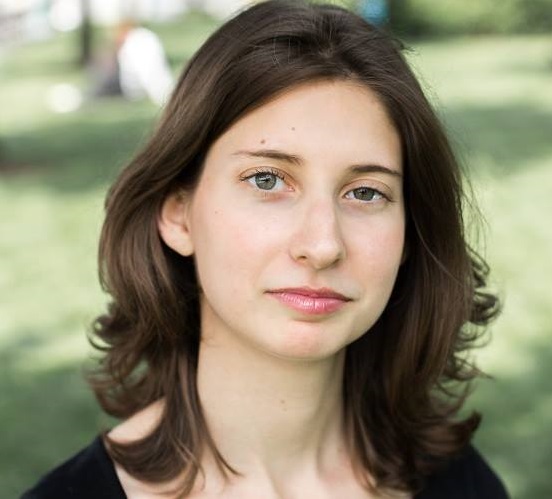 Emma Kantor is deputy children's book editor at Publishers Weekly, co-editor of the Children's Bookshelf and School & Library Spotlight newsletters, and host of PW KidsCast, a podcast featuring interviews with authors and illustrators.
Back to the main page
Enter to Win
Use the form below for a chance to win, and if you'd like to ask a question, now's the time. Submit your question to our guest in the space provided. Of course, you can always ask questions during the live event by entering them in the comments section on Facebook and YouTube.
Entry is now closed.
Note: by completing the form below, you'll automatically receive updates about future Books on Tap Live events, which you can unsubscribe from at any time. Your information will also be shared with the event's sponsor.
Watch the Archived Video
Livestream will be available right here November 18th at 4 PM Eastern/1 PM Pacific.
Can't make the live event? No worries. All interviews will be archived so you can watch it right here at PublishersWeekly.com/booksontaplive any time or find it archived on Facebook and YouTube.