About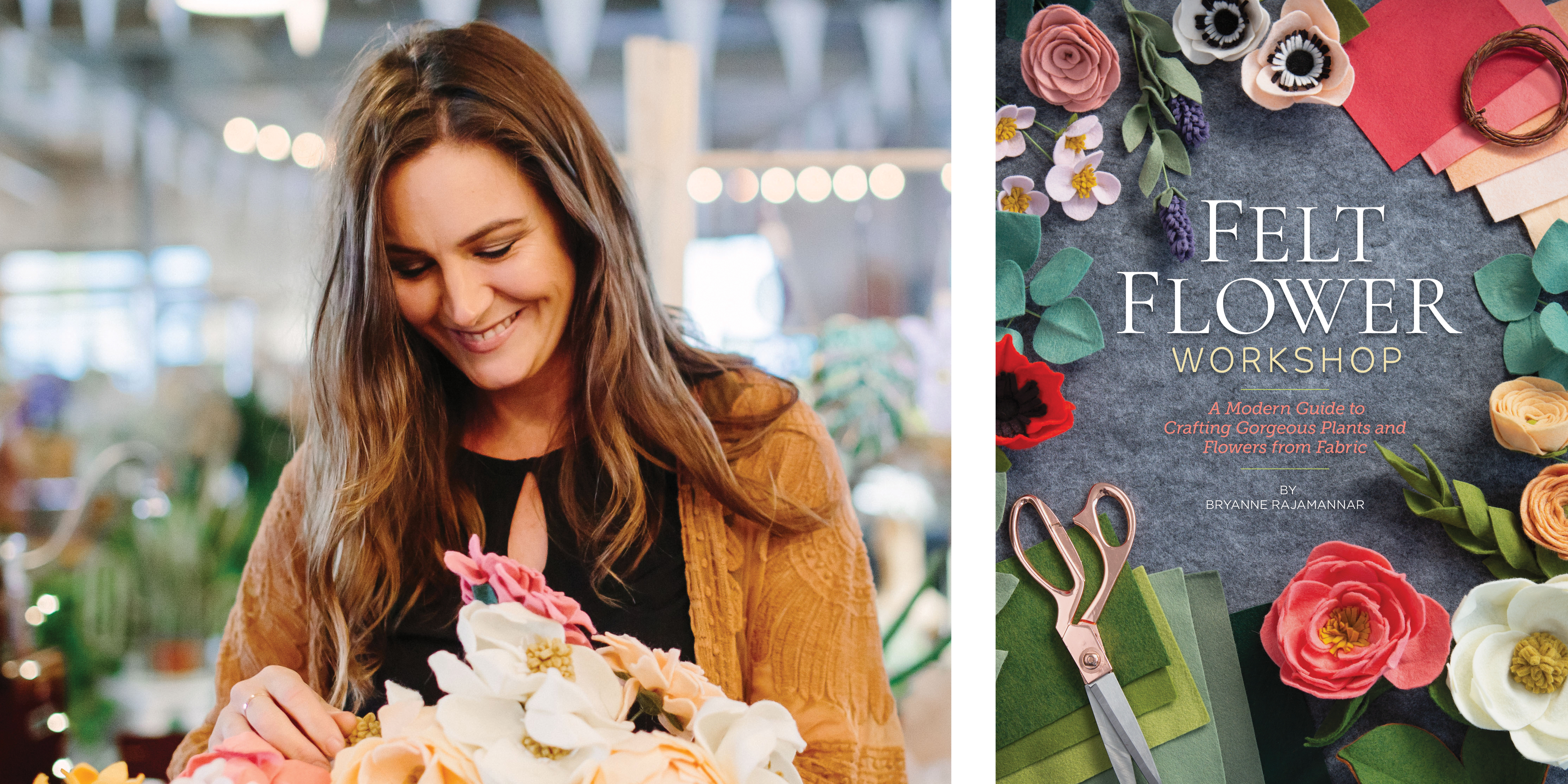 Wednesday, January 20
4:00 PM Eastern/1:00 PM Pacific
Live on Facebook, YouTube and right here (see below)
Sponsored by C&T Publishing
Time to get crafty.
Get ready for spring with felt plants and flowers so rich with detail they look freshly picked. Author, entrepreneur and crafter Bryanne Rajamannar joins Books on Tap Live to discuss her beautiful new book, Felt Flower Workshop: A Modern Guide to Crafting Gorgeous Plants & Flowers from Fabric.
Perfect for novices, Felt Flower Workshop provides an overview of basic techniques before progressing on to simple lessons for making flowers, plants, leaves, and branches. Each lesson includes a detailed photograph, easy-to-follow instructions and pattern. Once mastered, crafters graduate onto more complex projects including a floral garland, decorative pillow, potted plant, terrarium and Bohemian crown. Enjoy endless opportunities for creativity with this easy, on-trend craft that will leave admirers wondering: Is it fresh or is it felt?
We're happy to be giving away a limited number of copies. Be one of the first to enter below for a chance to win. If you'd like to ask a question of our guest, you can submit it in the form as well. Upon submission, you'll automatically be signed up to receive an email reminder of the event because we can't expect you to remember everything.
Bios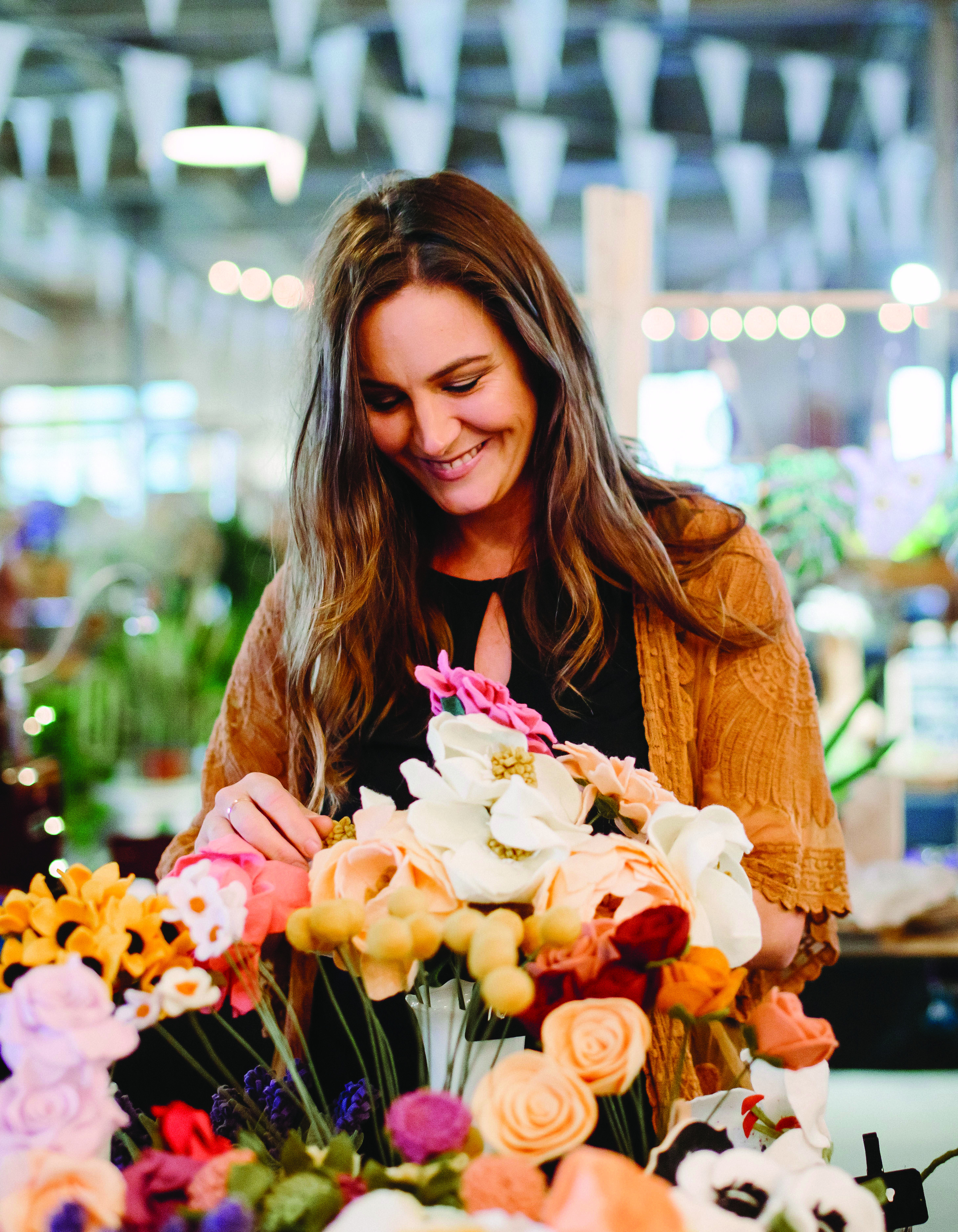 Bryanne Rajamannar is an artistic entrepreneur, crafty mom, and the flower-loving creative force behind Fleurish Felt Flower Co. She holds a Bachelor of Fine Arts degree from Jacksonville University and has studied interior design. She left her corporate job in 2010 after the birth of her first daughter who became the inspiration for her company. Bryanne has a popular Etsy shop and has been a featured maker at West Elm Local. Her work has appeared in Southwest Magazine and Jacksonville Magazine.
Find her around the web at roundtherosies.com
Twitter: @roundtherosies
Instagram: @roundtherosies
Harmony Difo is a reviews editor at Publishers Weekly and an Arts & Leisure journalist. Her latest, a four-piece travel feature covering her field research in The Netherlands, Croatia, Ecuador, and Colombia can be found in the forthcoming Lonely Planet's Guide to Life: Wisdom from the World's Cultures (Lonely Planet, November 2020). www.harmonydifo.com
Back to the main page
Enter to Win
Use the form below for a chance to win, and if you'd like to ask a question, now's the time. Submit your question to our guest in the space provided. Of course, you can always ask questions during the live event by entering them in the comments section on Facebook and YouTube.
Entry is now closed.
Note: by completing the form above, you'll automatically receive updates about future Books on Tap Live events, which you can unsubscribe from at any time. You're information will also be shared with the event's sponsor.
Watch the Archived Video
Livestream will be available right here January 20th at 4 PM Eastern/1 PM Pacific.
Can't make the live event? No worries. All interviews will be archived so you can watch it right here at PublishersWeekly.com/booksontaplive any time or find it archived on Facebook and YouTube.