Overview
A Call for "Rising Stars" in the Publishing Industry
Publishers Weekly, in association with Frankfurter Buchmesse, created PW Star Watch to identify and celebrate members of the U.S. and Canadian publishing communities who are on the rise and bring recognition to them on a global stage.
From publicity to production, bookselling to new technology, nominees can be anyone who is making an impact on the publishing industry who is not yet in an executive role.
The goal of PW Star Watch is to shine a light on innovative members from any and all parts of the industry and provide them with additional mentorship, while also honoring their contributions.
Forty semifinalists will be chosen from among the nominations for the fourth annual award, then narrowed down to five finalists by the PW Star Watch executive jury.
One superstar will be selected and honored in New York in September, 2018. The winner also receives an all-expenses-paid trip to the Frankfurt Book Fair in October, 2018.

Party with the Stars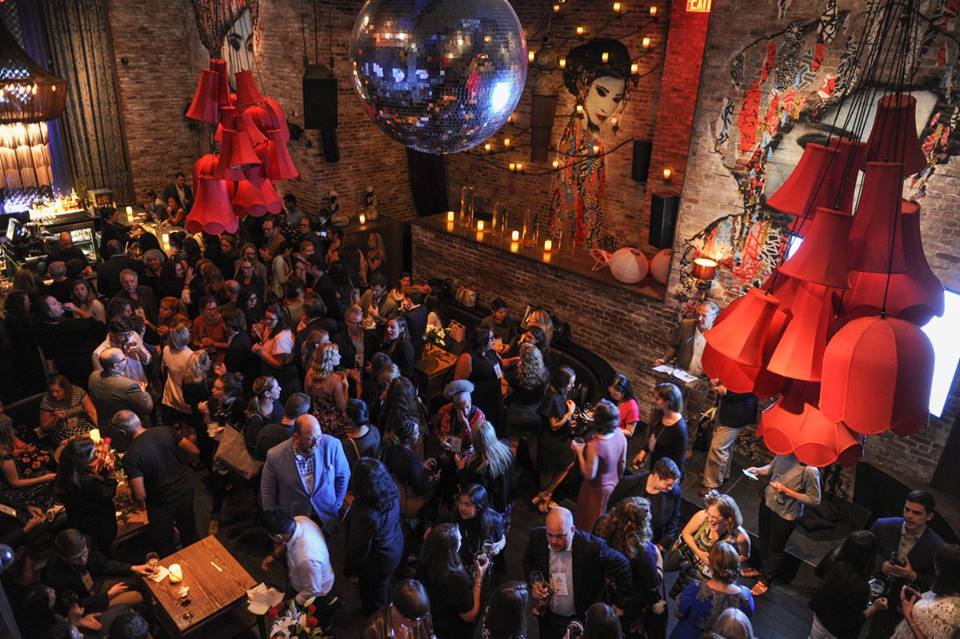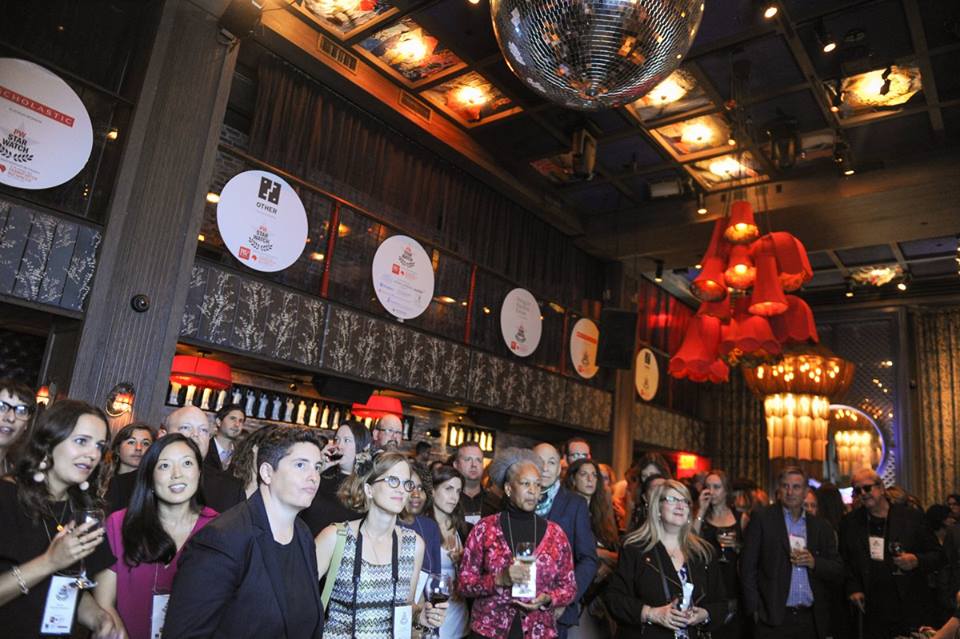 Join PW and the Frankfurt Book Fair in celebrating the PW Star Watch Top Honorees. PW Star Watch party will host an open bar and passed hors d'oeuvres.
Come network and mingle right before we announce the PW Star Watch Superstar and recipient of the all-expenses-paid trip to the Frankfurt Book Fair. The party will be held on Wednesday, September 12, 2018, from 6:30 p.m. – 8:30 p.m., at the stunning Marquee, 289 10th Avenue between 27th Street and 28th Street in New York.

2018 Honorees
Susannah Lawrence
: Director of Publicity and Social Media, Akashic
Vivian Lee
: Editor, Amazon/Little A
Jessica Jeffers
: Marketing Manager, Magination Press, the Children's Book Imprint of the American Psychological Association
Darron Schroeder
: Asst. Manager, Children's Product Buyer, Baker Bookstore
Rakia Clark
: Senior Editor, Beacon Press
Amy Green
: Fiction Publicist, Bethany House
Shimul Tolia
: CEO, Bonnier
Elizabeth Jordan
: Bookseller, BookPeople Bookstore
Matt Gagnon
: Editor-in-Chief, Boom! Studios
Jennifer Abel Kovitz
: Vice President & Associate Publisher, Catapult, Counterpoint and Soft Skull
Megan Quinn
: Senior Director of Sales, Charlesbridge
Patrice Caldwell
: Associate Editor, Disney-Hyperion
Angela Maria Spring
: Bookseller, Duende District Bookstore
Susie Jaramillo
: Chief Creative Officer and Co-founder, Encantos
David Miles
: Publishing Director, Familius
AprilJo Murphy
: Editor, Greenleaf Book Group
John Glynn
: Editor, Hanover Square Press
Paul Covello
: Marketing Associate, Design, HarperCollins Canada
Carol Hinz
: Editorial Director, Millbrook Press, Lerner Publishing Group
Emily Feinberg
: Editor, Macmillan/Roaring Brook
Mieke Chew
: Publicity Director, New Directions Publishing
Elizabeth Ward
: Associate Director, Digital Strategy, Penguin Random House
Sara Weiss
: Senior Editor, Penguin Random House/Ballantine
Margo Shickmanter
: Associate Editor, Penguin Random House/Doubleday
Jasmin Rubero
: Associate Art Director, Penguin Random House/Kokila
Sam Raim
: Associate Editor, Penguin Books, Penguin Random House/Penguin Books
Abbe Wright
: Editorial Lead, Penguin Random House/Read It Forward
Glory Plata
: Publicity Manager, Penguin Random House/Riverhead
Andie Reid
: Associate Art Director, Quirk Books
Jackie DeLeo
: Senior Director, Product Management, Readerlink
Bea Koch & Leah Koch
: Co-owners, The Ripped Bodice Bookstore
Danika Isdahl
: Production Manager, Sarabande Books
Emily Heddleson
: Senior Manager, Scholastic
Preeti Chhibber
: Assistant Director, Scholastic
Jeff Deutsch
: Bookseller, Seminary Co-Op Bookstore
Julian Yap
: Founder and CEO, Serial Box
Taylor Noel
: Corporate Marketing Manager, Simon & Schuster
Daniella Wexler
: Editor, Simon & Schuster/Atria
Jennifer Ung
: Editor, Simon & Schuster/Simon Pulse
Melissa Edwards
: Literary Agent, Stonesong
Tara Grove
: Senior Editor, The New Press
Elena Favilli & Francesca Cavallo
: Authors and Founders, Timbuktu Labs
Saraciea Fennell
: Publicist, Tor
Kevin Gray
: Managing Director, Westchester Publishing Service
Veronica Santiago Liu
: Bookseller, Word Up Bookshop/Liberería Comunitaria